Last week AKA co-captain Josh Thomson revealed that his top lightweight fighter Khabib Nurmagomedov was still 30 pounds overweight. Now, with a lot of weight still left to go, Khabib gives an update on the status of his cut ahead of next week's UFC 219 co-main event.
Khabib is an undefeated wrecking machine, whose toughest opponent is always the scales. Had he not missed weight at UFC 209, Nurmagomedov would likely be sitting in Tony Ferguson's seat, as the two were originally scheduled to scrap for the interim belt.
When Khabib's weight management was too much to handle, their original fight was called off and Kevin Lee took his spot.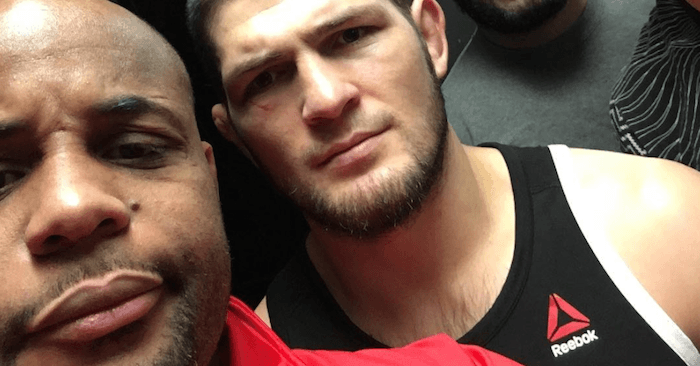 The division's top fighters in Conor McGregor and Tony Ferguson want nothing to do with the Russian Sambo master, and it's not because they're afraid of the fighter's skills. They're just afraid he'll show up heavy again, like he's done so many times in the past.
This has put Khabib in a rare sort of limbo, as he now must prove he can make weight, before anyone wants to grant him for a UFC title shot.
While he remains one of the top UFC lightweights on the roster, he faces an equally dominant fighter next week in Edson Barboza.
Where Khabib is strong in the grappling realm, Barboza is equally as deadly in the striking department.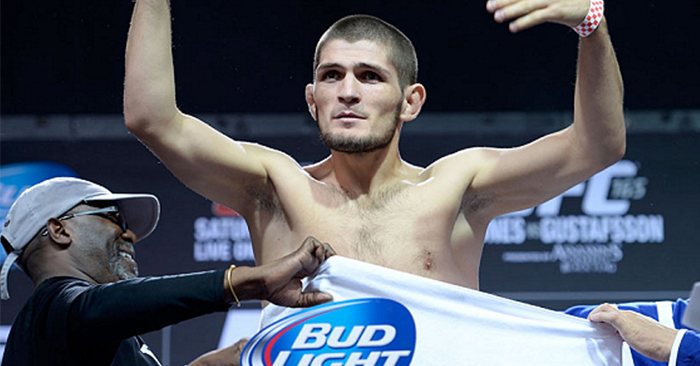 Their UFC 219 co-main event is a true grappler vs. striker match up, of the highest order, and it's a can't miss.
Recently Khabib took to the airwaves to silence concerns of his weight management. The UFC lightweight said he's only 15 pounds over the UFC lightweight limit, and confident he'll make weight.
Good news for Khabib fans, bad news for the UFC lightweight division.
His full remarks are in the video above.
Enjoy!
For more MMA News click here.