Last Saturday at UFC on FOX 26, two former UFC champions collided in Robbie Lawler and Rafael dos Anjos. Now, the UFC has released the brutal highlights, in super slow motion, of RDA's destruction over the former welterweight king.
Rafael dos Anjos was once atop the UFC's lightweight division. However, after dropping two straight bouts to Eddie Alvarez and Tony Ferguson, the former champion packed up and moved up in weight.
Since moving to welterweight, RDA is unbeaten, taking out top contenders the likes of Tarec Saffiedine, Neil Magney, and now the former champion in Lawler.
It would appear is if the sky is the limit for the former champion as he sets his sights on a second world title.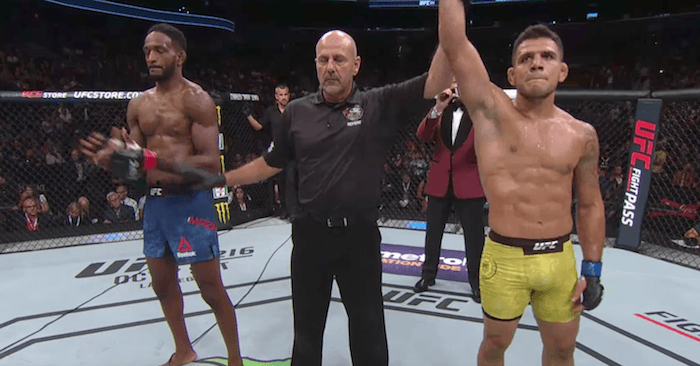 We know you probably missed fight night, because it was one of the lowest rated FOX cards in promotional history, but you're in luck, because these new highlights are gold!
Now you can watch all the action from UFC on Fox 26, shot by the UFC's infamous high-dollar phantom cam.
Here's the highlights of all the best blows, including the UFC on Fox 26 main event between Robbie Lawler and Rafael dos Anjos.
Following his win over the former welterweight champion, Rafael dos Anjos has been called out by the division's elite in Stephen "Wonderboy" Thompson. However, RDA is asking that Dana White keep his word and give him a title shot against Tyron Woodley.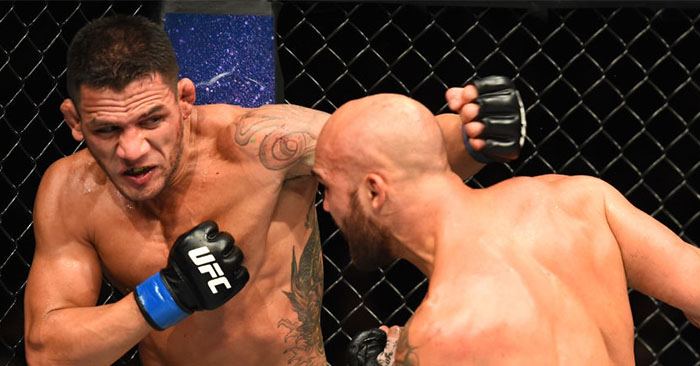 Woodley predicts that if the two should meet, he will knock out the former UFC lightweight champion with ease.
For more MMA News click here.