Mixed martial arts is a tough sport. It is demanding on the body, as well as the mind of those that choose to compete. For the family and friends cage side, the experience can be just as frantic and intense as it is for those stepping into the cage. Now a rare photo of former UFC featherweight champion Jose Aldo's wife have surfaced to the internet.
Jose Aldo has become a living legend of the UFC's featherweight division. The fighter has earned a storied mixed martial arts record of 26-4 throughout his career. Most recently, the former champion has found himself on a bit of a losing streak.
"Scarface" went toe-to-toe with Max Holloway back at UFC 212. Holloway was looking to unify his interim title with a victory over the reigning champion at the time. With a TKO victory in the third round, Holloway managed to take out Aldo for the title.
Aldo returned to fight Holloway on short notice at UFC 218. However, "Scarface" suffered the same fate and lost to the new champion in the third round by TKO.
Win or lose, Aldo's wife Vivianne Oliveira is cage side for it all. Now a photo featuring the former champion's wife has made its way onto the internet. Check it out down below: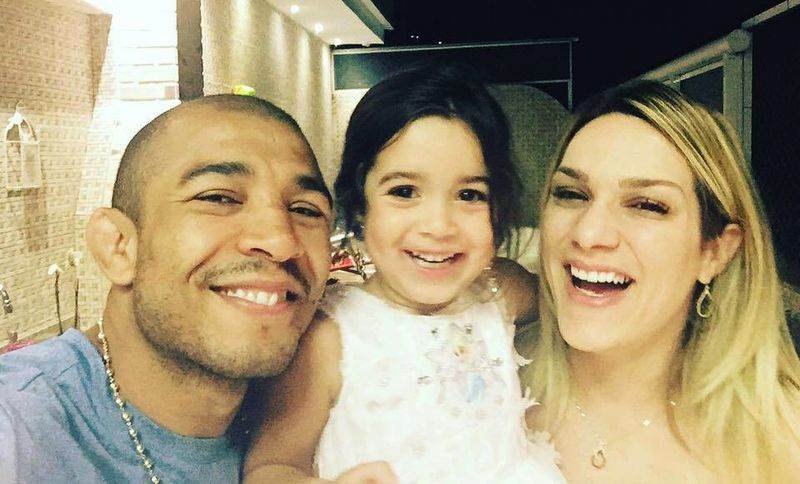 For more MMA news click here.