While former UFC bantamweight champion and all around MMA superstar Miesha Tate dated fellow UFC competitor Bryan Caraway for many years during her MMA career, the former title holder has since broken up with the fighter and entered a serious relationship with another. Miesha Tate recently revealed that her and former The Ultimate Fighter competitor Johnny Nunez are now expecting a child.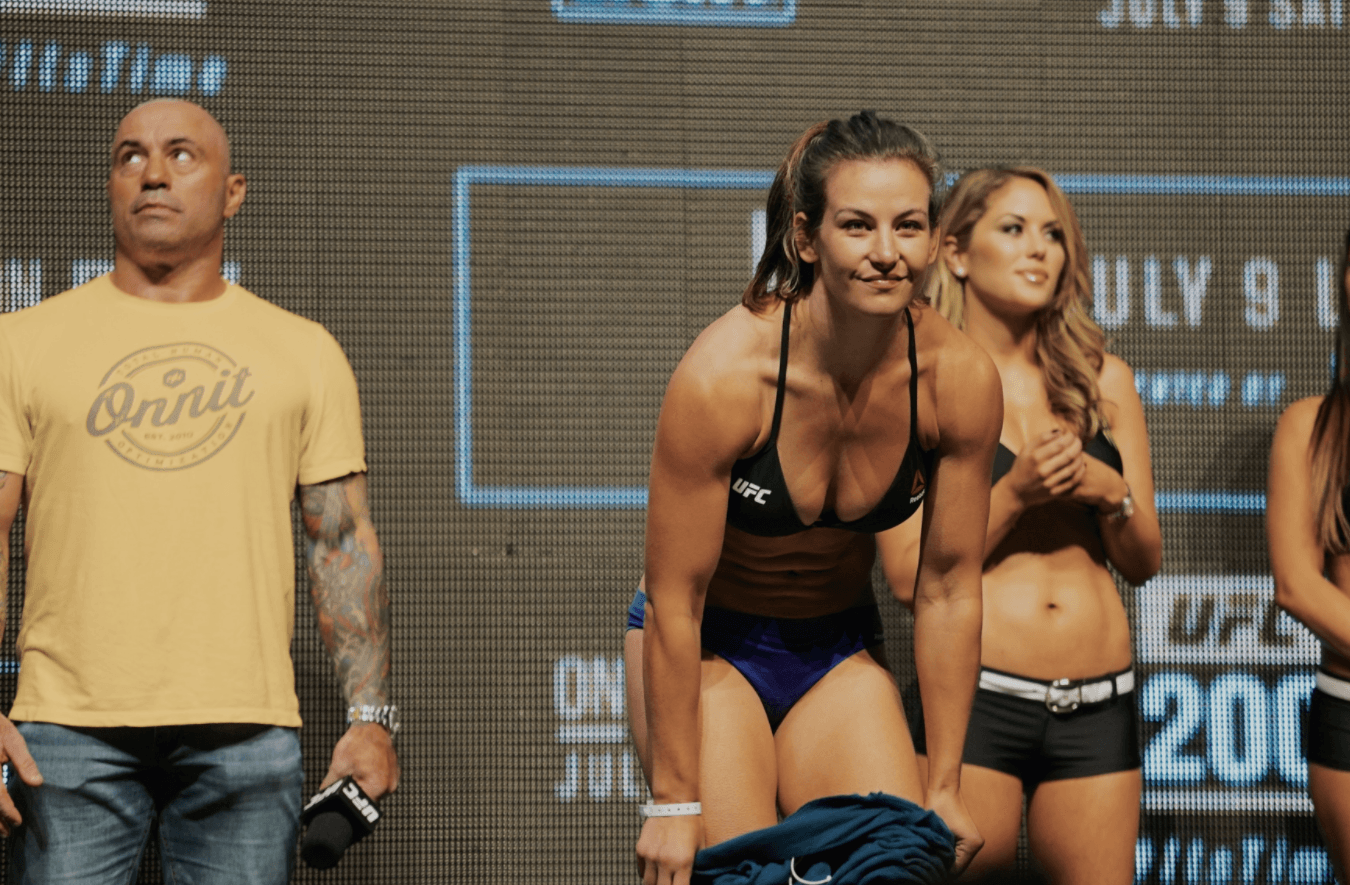 Here is Tate's original reveal of the news over Facebook:
"Happy New Year everyone! 2016 & 2017 were crazy years full of transitions for me but I'm so happy where I'm at now moving into 2018. I have many things to be grateful for but one stands out in particular, you see there's this man who has brought joy and happiness into my life in a way I've never known before, Johnny thank you for that. I'm proud to announce we are expecting a beautiful baby girl. Now you can sit and speculate… or you can just be happy for us. I'd like to ask that everyone respect the fact that (like we have been) we would like to continue to live our private lives primarily out of the media. I won't comment on specifics so just know that I am very happy, very excited and my life has never felt so complete. Thank you all for the continued support on this crazy journey we call life! #FollowYourHeart #mommytobe #daughter #love #HappyNewYear"
Johnny Nunez was never signed to the Ultimate Fighting Championship (UFC), as the fighter suffered a loss in the first round of his short time on The Ultimate Fighter.
Appearing on season 22 of the reality show, Nunez competed under the team of UFC Hall of Famer Urijah Faber. Trained under Conor McGregor's opposing team, Ryan Hall faced off against Nunez in the first round of the show.
Nunez suffered a submission loss by way of heel hook, ending the fighter's UFC career before it began. Rather, Nunez has gone on to fight under the WSOF banner. With a record of 6-1, Nunez most recently earned a unanimous decision victory over David Jordan in 2015.
Check out a replay of Nunez's tough loss to Ryan Hall on the set of The Ultimate Fighter in the video above.
For more MMA news click here.