Former Ultimate Fighting Championship (UFC) Women's Bantamweight Champion Ronda Rousey had a wardrobe malfunction due to wearing a very short dress.
Rousey's dress did very little to cover up the former UFC champion while she was walking down the street.
In the photos below, you can see Rousey wearing her short dress.
Rousey is currently filming the ABC reboot of "Battle of the Network Stars." Rousey is hosting the reality television series, which is supposed to air sometime in the near future.
Rousey seems to be finished with her career as a mixed martial arts (MMA) fighter. After losing her last two fights, which were the first losses of her career, Rousey hasn't shown any signs of wanting to return to the sport.
In December, at UFC 207, Rousey was defeated by TKO at the hands of current UFC Women's Bantamweight Champion Amanda Nunes. In Nov. 2015, Rousey lost her first MMA fight when she was knocked out by Holly Holm at UFC 193.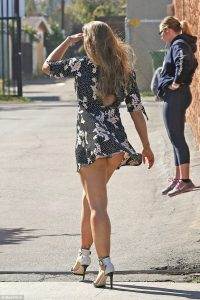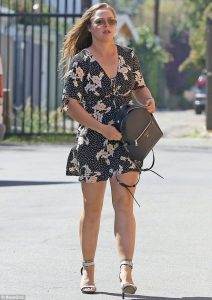 For more MMA News click here.