The sport of mixed martial arts has cultivated some intense memories for fight fans, both good and bad. From the retirement of MMA legends to the birth of new combat sports stars, fight fans have seen it all. Here is a look back at seven times fight fans may have seen a little too much nudity due to an unfortunate UFC wardrobe malfunction.
#7: Ronda Rousey:
UFC megastar Ronda Rousey made her big octagon debut back at UFC 157. For the fight, the MMA star went toe-to-toe with Liz Carmouche. Rousey was seemingly having some issues with her sports bra during the match up, as the fighter was moments away from a disastrous wardrobe malfunction on multiple occasions during the fight.
#6: Tim Sylvia:
Back at UFC Fight Night 3, former UFC heavyweight champion Tim Sylvia faced off against Assuerio Silva. Sylvia earned a unanimous decision victory over his opponent, but the win would come at a cost.
Sylvia's poorly fitting shorts were partially pulled down during the fight. While Sylvia was not exposed, the fighter's brown stained compression shorts were very quite visible.
#5 Alexis Davis:
In 2013, Alexis Davis and Shayna Baszler threw down on the fight card for Invicta FC 4. Davis earned a stunning submission victory over her opponent, choking out Baszler. Davis apparently decided to ditch her compression shorts for a black thong. Once Davis took her opponent to the ground, the fighter's undergarment quickly became visible.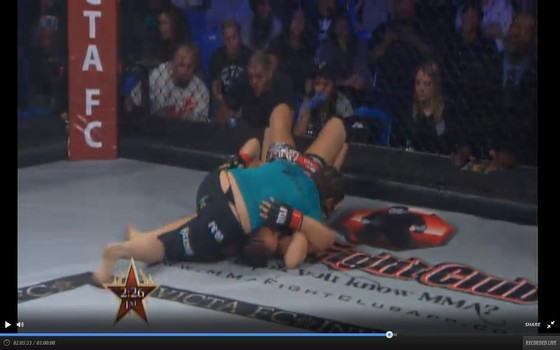 #4 Dennis Hallman:
Dennis Hallman donned a pair of fight trunks that left little to the imagination when he faced off at UFC 133. Hallman would go on to suffer a TKO loss to Brian Ebersole at the event, but not before accidentally exposing himself during the match up. UFC President Dana White would go on to ban the style of fight trunks in response to the incident.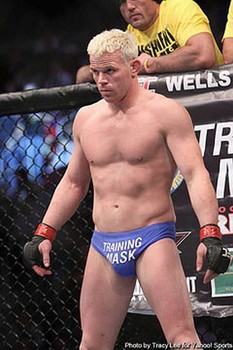 #3 Angela Magana:
UFC's Angela Magana made her big octagon return at the recent fight night of UFC 218. The fighter went toe-to-toe with Amanda Cooper, with Magana ultimately suffering a TKO loss to the fighter. During the match up, Magana found herself on her back as Cooper was in her full guard. However, Magana quickly found herself in another situation entirely as the fighter suffered an unfortunate UFC wardrobe malfunction.
Magana's sport's bra was pulled down from one side, exposing the fighter to the over-head camera on the live broadcast. The fight was halted, so that Magana could be given time to fix her sports bra.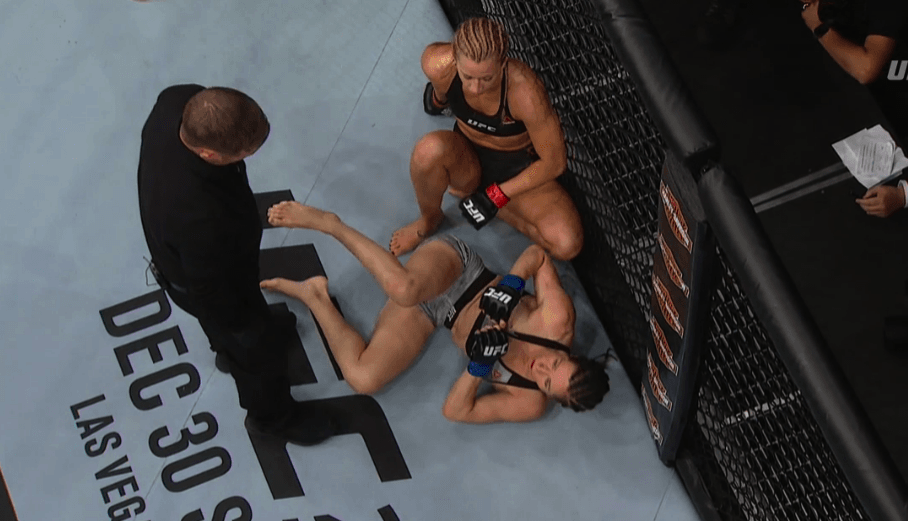 #2 Max Holloway:
UFC featherweight champion Max Holloway successfully defended his title from former title holder Jose Aldo at UFC 218. That being said, the fighter showed off more of himself than he had intended at the official weigh-ins for the event.
Holloway had to strip down to make weight for his title defense match up, leading to the champion being masked by a towel. However, the two men holding the towel decided to do some readjusting while Holloway was on the scale. As a result, the fighter's lower body was entirely exposed to the media present for the weigh-in.
#1 Elizabeth Phillips:
Back in 2015, Elizabeth Phillips took on Jessamyn Duke at UFC on FOX 16. The fighter earned a unanimous decision victory over her opponent. But, the victory would come at a cost.
Phillips suffered the first major female UFC wardrobe malfunction, as part of the as the fighter's sports bra left Phillips expose twice during the fight.
For more MMA news click here.