There are massive differences between violence and love but as we all know, it always went together and it always will. When life combines the most attractive women and the highest mixture of testosterone, self-belief and ripped bodies, there is a reasonable chance our search for "6 Fighters Who Have Dated UFC Octagon Girls" will be much easier.
As long as this unique combination exists naturally, there were rumors about fighters capturing hearts of lovely UFC ring girls. Considering that UFC fighters and Octagon girls are coworkers on many occasions, there are plenty of opportunities for the fighters to land the perfect catch line on various media gatherings, behind the scenes or UFC special events.
We had enough of rumors and in the voice of Bruce Buffer, It's time to put gossips to the side, and sticks with the facts!
6. Tito Ortiz
Tito Ortiz is among the most recognized mixed martial arts (MMA) faces in the history of UFC and he undoubtedly deserves many credits for the company's mainstream grow. Back in 2002, Ortiz faced his bitter rival in Ken Shamrock and successfully defended his Light Heavyweight title at UFC 40. The little recognized fact is that the former "first-ever UFC Octagon girl" Amber Nichole Miller was making her debut the same night. It's interesting both didn't know their paths are going to cross once again in the future, resulting in a beautiful relationship.
During that specific time, the private life of Ortiz was in as much chaos as his glorious fights were inside the Octagon. He was constantly arguing with his former girlfriend, famous porn star Jenna Jameson, and the two parted ways shortly. However, Tito didn't waste his precious time, and he quickly healed his wounds in the arms of the bombshell from Colorado.
5. Kyle Kingsbury
Kyle Kingsbury decently launched his UFC career by going 4-1 during the period of 2009-2011. However, for some reason, his career took a steep dive with the four consecutive losses and taking a lot of punishment in the process. In 2014, Californian has decided to call it off, but not without taking home the biggest award that his UFC employment has provided for him, his current wife Natasha Wicks.
Natasha Wicks found her way to become a beautiful part of the Company by participating and winning the Maxim's "UFC Octagon girl" contest in 2009. Surprisingly, she never got the opportunity to truly shine as UFC released her only one year later. It was at this time that Wicks had met Kyle and the couple instantly went privately on their relationship, enjoying without the unnecessary attention.
Their professional careers were not successful at the highest levels, but since they got married and Wicks gave birth to their beloved son Sol, the lovely couple is going stronger and stronger!
4. Diego Sanchez
The former TUF 1 Middleweight winner is likely the most aggressive and explosive fighter that the world has ever seen. On the other hand, that doesn't mean his heart is immune to the blonde bombshells like Ali Sonoma. After finishing second on the Maxim's "UFC Octagon Girl Search", Sonoma has managed to charm the UFC Management and get her well-deserved contract. It didn't take long for the former title contender to gain more courage and invite attractive blonde on a date.
This resulted in one of the most serious relationships between the talented fighter and charming Octagon girl, and the two got engaged in 2007. Unfortunately, after one year their dream proved short-lived and the couple parted ways. As said by Sonoma, Sanchez needed more focus to push towards his lifelong dream about becoming the UFC champion.
Sanchez has never become a UFC champion and at this late stage of his career, he will never be. We assume that sometimes, he is regretting his previous decisions or at least we would.
3. Donald Cerrone
Donald Cerrone is probably the wildest man on the planet earth. He is well-recognized for his exciting style, respectful attitude, and a charismatic personality. Carrying this into consideration, it's not a surprise that he once dated none other than one of the most famous Octagon-side girls, Brittney Palmer.
This little love affair came way back at the other stages of their careers and before both got recognized by Dana White. At that time, Cerrone was a promising WEC upcoming talent and Palmer has only just started to build a solid fan base behind her. Their love didn't last long, but they both went on to become enormously successful in their careers.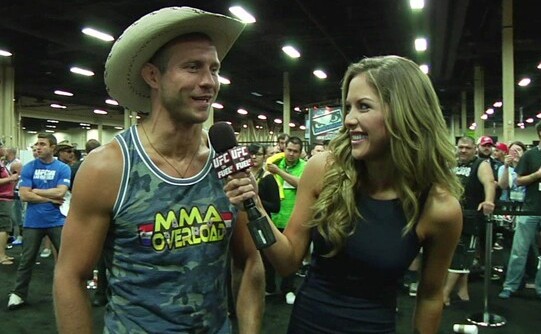 2. Josh Burkman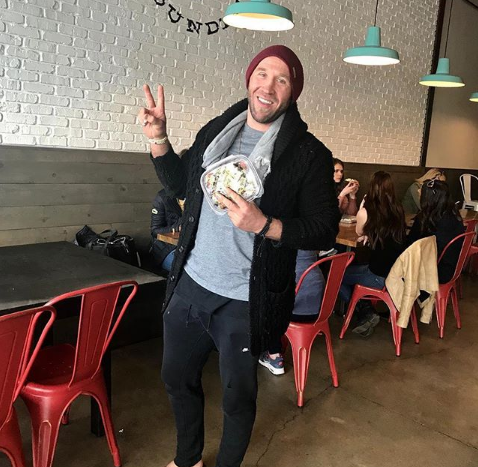 Before many of you instantly start searching relevant information about him, allow me to put it this way for you: Burkman is naturally not the sexiest fighter, neither he has left any significant mark inside the octagon or gained a closer look at the UFC title. However, he and Tiki Ghosn have won rather a different kind of UFC gold and are true undisputed champions of our list for sure!
Arianny Celeste is arguably the "queen of all queens" not just among the UFC Octagon girls but rather globally. You may expect the winner of our "Top 10 Hottest UFC Ring Girls" list naturally sees only billionaires or some most successful athletes, and that's a logical conclusion. However, when you find yourself in a unique situation that triggers some butterflies in your stomach, professional and financial successes are irrelevant. That is exactly what happened between these two, and unlike from his UFC career, Josh Burkman took the most out of this unusual situation that follows.
During his fight against Chad Reiner at UFC Fight Night 8, Burkman found himself in all sorts of troubles early in the fight. Reiner carefully took his back and instantly sank in the always nasty rear-naked-choke. While Burkman was fighting to free himself, his eyes made direct contact with the beautiful Arianny comfortably sitting octagon side.
"I saw her and I thought to myself, 'I can't let myself get choked out in front of her. I had to figure something to do."
It's a quite motivation, right? It certainly was as Burkman efficiently managed to free himself out and fight his way to the unanimous decision victory. A couple of weeks later in Las Vegas, Burkman got the opportunity to say "thank you" in a way that only Arianny Celeste knows precisely. By all odds, he managed to soften the heart of the 2007 "Ring Girl of the Year" winner, and they were seeing each other in the following couple of months.
1.Tiki Ghosn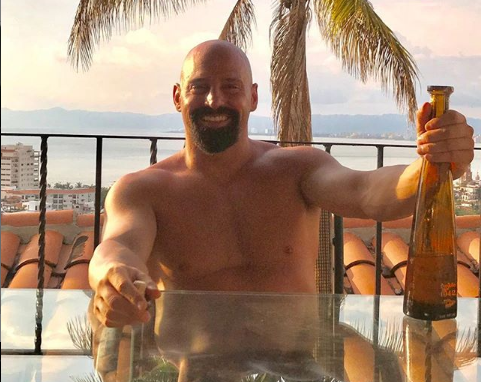 Everything that we've said about Burkman, stands for Ghosn to. With no offense to both fighters, we're a bit confused about the personal choices Arianny Celeste made in the past but hey, it's the emotional thing.
Tiki Ghosn appeared just four times inside the UFC Octagon in the early 2000s. After going 1-3, the UFC clearly spotted the lack of his potential which forced him to fight in other promotions. Following his career-ending, Ghosn received a call from the UFC to take part as an assistant coach for Quinton Jackson on the TUF Season 10. At that time Ghosn and Celeste were famously seen in a romance at the Montreal Airport shortly after UFC 124. However, the couple went separate ways after a couple of months dating.
Tiki Ghosn made an Octagon comeback later that year, winning two fights before calling it off once again. Arianny Celeste went on becoming the most famous Octagon-side girl and one of the most universally recognized faces of the UFC promotion.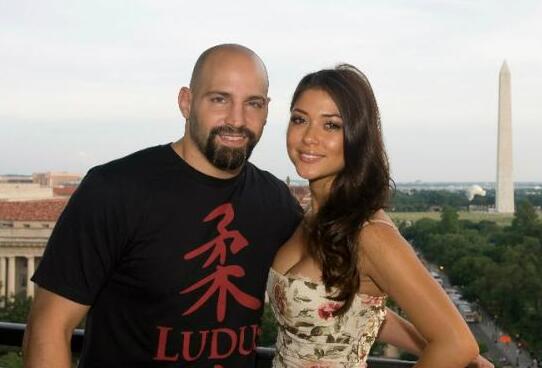 For more UFC News click here