It would appear that yet another fight in the sport of mixed martial arts has suffered an embarrassing clothing malfunction while inside the cage. We've seen the UFC wardrobe malfunction happen from time to time, but it also happened to an MMA female fighting over in Japan.
Angela Magana made headlines when she faced off against Amanda Cooper at UFC 218. While the fighter suffered a tough loss to Cooper, fight fans were discussing something else from the octagon war. During the fight, Magana found herself in a difficult situation. On the canvas, with her opponent on top of her, the fighter's top began to slip out of place, revealing more of Magana than the fighter would have liked. As a result, the fight was momentarily stopped to allow the fighter to adjust her wardrobe malfunction. Now another female MMA competitor has suffered a similar fate.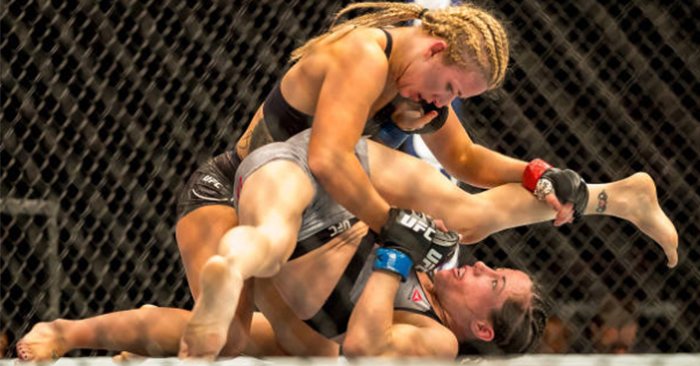 During a recent Rizin FC event, Miyuu Yamamoto and Irene Rivera went toe-to-toe for division supremacy. However, things simply did not go Yamamoto's way.
The fighter ultimately suffered an armbar submission loss to her opponent. During the submission attempt, Yamamoto's top slipped out of place momentarily. Unfortunately for the fighter, Yamamoto's wardrobe malfunction was directly in line of sight of the camera.
It's not a UFC wardrobe malfunction, but the unfortunate incident can be seen within the video above.
For more MMA news click here.